Welcome to Devine Kennels on the web!

We are a small Kennel Located in Plum City Wisconsin. We strive to breed German Shepherds with temperament, health, trainability, and beauty with working ability. We want to produce dogs that can be used in the home, in the show ring, and on the job. We strive to breed German Shepherds that do what they were meant to do, work. We also want our dogs to be as much a part of the family, as well as beautiful, hard working, and obediant animals.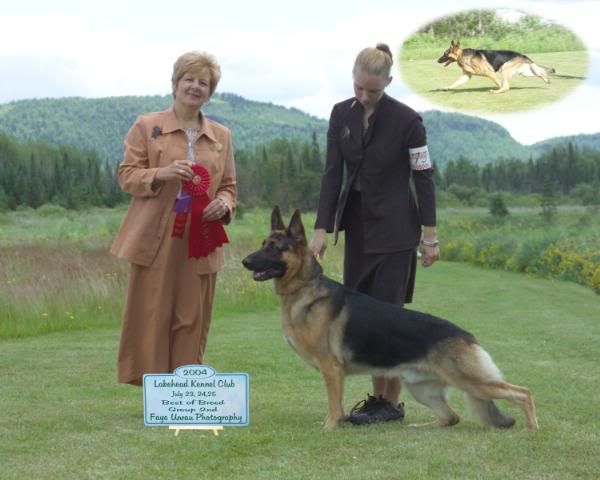 Here at Devine Kennels we believe in Quality, not Quantity, However we usually have puppies as well as adults available. We do not sell our "babies" just to anyone so please read our sales policies and make sure you are ready to welcome a German Shepherd into your home and life. If you have any questions regarding owning a German Shepherd, about our dogs, or dogs we have for sale, feel free to contact us via email, telephone, or fill out the form at the bottom of the page.

https://devinerabbitry.tripod.com/

Devine Kennels has been invaded. We now raise Flemish Giant rabbits for show and pets. Please check out our Devine Rabbitry website!
Have Questions, comments about our site?

You can e-mail us at: